2 x Borabella Not Cry More Kit Brazilian Keratin Treatment 2x1000ml Progressive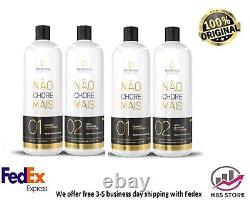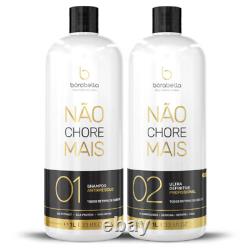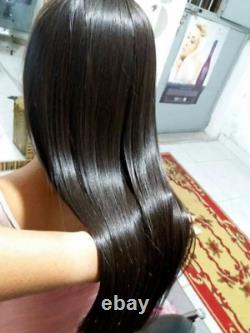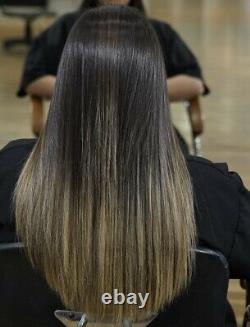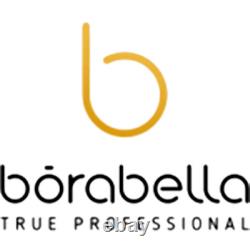 Bórabella Progressive Not Cry More Without Formaldehyde 2x1000ml. The progressive Não Chore Mais is currently considered one of the best on the market, as it provides 100% aligned, disciplined, loose, light, soft hair without suffering, with intense salon shine, controlled volume, completely eliminating frizz and even the most rebellious strands. Its innovative formulation contains modern low molecular weight actives that act by restructuring the cortex and reorganizing the cuticles, in addition to completely treating the thread. All this thanks to the blend of exclusive actives called BioComplex formed by Hyaluronic Acid + Glutamic + Aspartic + 19 Amino Acids + Silk Protein + 2 Coconut and Ojon Oils.
In several tests carried out, the progressive Não Chore Mais stood out among the best progressives on the market in several points, such as. Does not cause Burning, Tears or discomfort during application.
Really Perfect and Natural smooth. Color Protection, reduces fading of dark tones, and prevents Yellowing of Blond tones. Superior Smoothing Power even of Progressives with Formaldehyde. High durability of the smooth effect for up to 4 months.
Dual Color Pigment, can be uséd in all hair colors, including blondes and locks. Restores Capillary Mass and restores strength to the strands thanks to proteins and amino acids. Hydration and Shine Intense Salon Gloss. It doesn't dry ends or damage the wires, unlike Nurture and Repair. Greater durability of the flat iron, as it does not flatten with the product in the hair.
Hair Softer, Loose, shiny and with movement, balance and naturalness. Compatible with all other progressive brands on the market.
Wash twice with the anti-residue shampoo, gently massaging without harming the hair. Then rinse, remove excess water with a towel without rubbing and dry 70% with a hairdryer. With slightly damp hair, apply the product using a brush, gloves and a fine-toothed comb to distribute evenly from root to tip, always avoiding the scalp. Leave on for 40 minutes for fine, easy, slightly wavy, highlighted or bleached hair.
60 minutes for virgin, very wavy, thick or curly hair. 90 minutes for afros, thick and difficult. Blonde or streaked hair of tones below 8 will turn slightly blue, but don't worry when flat ironing, the tone will change to tinted blonde. After the break, rinse the product 100% with water only, dry the hair completely with the aid of the dryer, performing a quick brushing to align the strands. Flat iron in very thin strands with the original Professional Flat Iron with Inmetro seal at the actual temperature of 230°C or 450°F 12 to 15 times for easy, fine, colored or bleached and blonde hair. 15 to 20 times for virgin, thick and curly hair. 20 to 30 times on afro and very difficult hair. Hair with a lot of coloring: observe how many irons the fading will start and stop, adopting this amount to do everything else. Once the board process is finished, the hair will be ready sealed, soft and shiny. Use our hair oil if you wish. We suggest applying NeutraQuimic at the end of the process, it will reconnect internal sulfur bridges lost by temperature, eliminate possible smells, replace lipids and rebalance the PH. Durability and Maintenance: after bathing, always dry your hair with a hairdryer, aligning the strands with a brush or comb. Avoid pool and sea water. Apply CauterGloss every 20 days to revitalize the shine, the initial softness and prolong the cuticular sealing effect for much longer. Do not use on hair with tones equal to or greater than 9, very light blonde or white. Carry out the strand test mainly on weak, thin, discolored, dry or weakened hair by chemical processes in the past. Attention, this kit will be sent directly to our representative in Brazil.