Ecosmetics Brazilian Keratin Progressive Treatment 1 L (33.8 fl. OZ)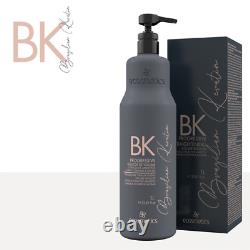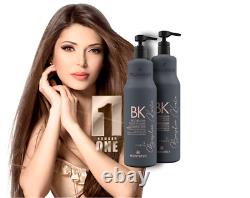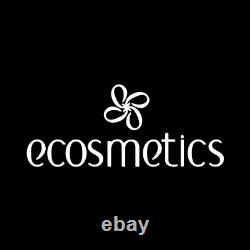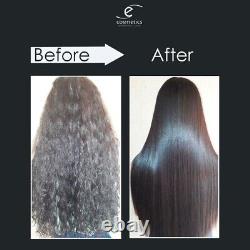 Progressive Brazilian Keratin Delux 1l Original BK. Introducing Ecosmetics Brazilian Keratin 1L - the ultimate solution for achieving sleek, shiny, and frizz-free hair! Transform your hair care routine with this premium Brazilian Keratin treatment that nourishes, repairs, and revitalizes your locks from within. Our Ecosmetics Brazilian Keratin is specially formulated with a powerful blend of natural ingredients, including keratin protein, argan oil, and vitamins, to provide your hair with intensive hydration and deep repair. Say goodbye to dry, damaged, and unruly hair as our luxurious formula works to smooth out frizz, reduce breakage, and restore your hair's natural strength and elasticity.
This professional-grade treatment is designed for all hair types, including chemically treated and colored hair. Whether you have straight, wavy, or curly locks, Ecosmetics Brazilian Keratin will leave your hair looking and feeling incredibly smooth, lustrous, and manageable. It helps to seal the hair cuticles, locking in moisture and nutrients, while providing long-lasting protection against external aggressors. With Ecosmetics Brazilian Keratin, you can achieve salon-quality results in the comfort of your own home. The generous 1L size ensures you have an ample supply to treat your hair multiple times, making it a cost-effective choice for maintaining healthy, gorgeous hair.
To use, simply apply the treatment to clean, towel-dried hair, ensuring complete coverage from root to tip. Allow the product to penetrate for the recommended time, then blow-dry and style as desired. Prepare to be amazed by the instant transformation as your hair becomes more manageable, smooth, and full of radiant shine. Experience the power of Brazilian Keratin with Ecosmetics.
Say hello to beautifully rejuvenated hair that turns heads wherever you go. Don't miss out on this exceptional opportunity to pamper your hair and enhance your natural beauty. Order your Ecosmetics Brazilian Keratin 1L today and unlock the secret to gorgeous, salon-worthy hair at home. Embrace the confidence and radiance that comes with healthy, revitalized locks.