Sweet The First Shampoo Generation 6x Progressive Brush Brazilian Keratin 980ml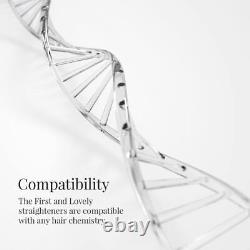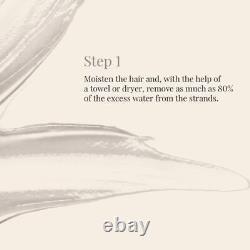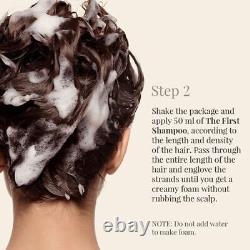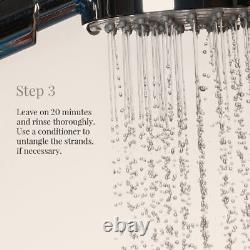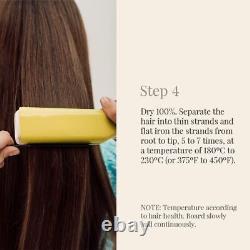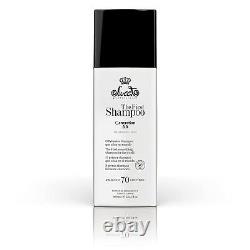 Sweet The First Shampoo Generation 6x Progressive Brush Brazilian Keratin 980ml. The First Shampoo Generation 2.0 straight all types of hair. It is the first shampoo in the world that smoothes the hair quickly and conveniently, without formaldehyde, in just one wash. Now it's better than ever in a powerfull new version, more effective than before. After several studies, Sweet Professional presents this global innovation, the first shampoo that smooths. The First Shampoo is compatible with all types of chemicals and does not contain parabens also comprises a blend of acids combined with heat source allows hair straightening. The formula of this shampoo smoothing ensures result of intense smooth hair for up to three months and yields up to 20 applications. Action:Acids Blend is composed of 5 acids (salicylic, Alpha Lipoic Acid, glycolic, lactic and hyaluronic) that bind to the hair protein to create chemical bonds and provide smoothing of the hair through interaction with the heat source. Step by Step:- Make a pre-wash with a deep cleansing shampoo you prefer. With the help of a towel, remove 50% of excess moisture. Apply at least 50ml Sweet The FirstShampoo, according to the hair length and density. If it is too long, put a little more. Pass the product across the hair extension and massage to obtain dense foam, do not rub the scalp.
It is important not to add water to make foam. Let theSweet The FirstShampooact for 20 minutes and rinse well. With 100% dry yarns, rovings and separate thin pranche from root to tip, slowly and continuously, 5 to 7 times. Use the temperature of 180ordm;C to 230ordm;C for weakened hair or healthy hair.
Check out our entire store for more great products and deals! We do however make every possible attempt to accurately describe the inventory we sell and stand behind it. Since 2016, 8TEN Industries has been a leading asset recovery provider supporting national retailers, brands, and manufacturers. Our 60,000 square foot processing and distribution facility located in Cass City, Michigan has allowed us to become industry leader in turning difficult problems for manufacturers into great deals for our customers.